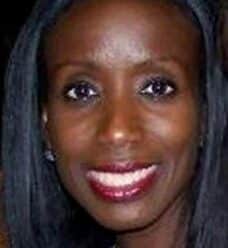 Greta Hawkins, Principal of PS 90
Allegations:
threatening to report the parents of misbehaving students to the Administration for Children's Services;
chronically underreporting safety incidents;
refusing to account for $3,600 of Title I parent involvement funds from the previous school year;
Making comments along the lines of "I'm black. Your previous principal was white and Jewish. More of us are coming."
Harassing staff members so that turnover has reached catastrophic levels.
Committing fraud on parent surveys.
Students have been without paraprofessionals.
The departure of nine teachers — all veterans — were part of a mass exodus last year of some 25 staffers, including teachers, paraprofessionals, secretaries and custodians, totaling almost half of the small staff of 60 at the Brooklyn school.
Hawkins has been at the eye of the storm since her arrival at PS 90 in 2009. A New York Teacher article about her ["Brooklyn principal a 'bully,'" March 12, 2013 issue] detailed complaints brought by parents and staff that Hawkins "took a healthy school culture and made it toxic."
Grievance Department Director Ellen Gallin-Procida hailed the arbitrator's decision and the teachers who stood up for their rights.
"Not only does this decision assure members that the contract protects them, it also encourages them to stand up against harassment," Gallin-Procida said.
The UFT also has an unfair labor practice charge against Hawkins on another matter pending at the state Public Employment Relations Board. (UFT.org)

Sources:
Inside Schools (read comments)
Rhino Den
Gothamist
Daily Mail (UK)
Huffington Post
Daily News
NY Post
And more and more!