We CANNOT emphasize enough how damaging DOE Legal has been, and continues to be, to our school communities.
This rally was mostly about the DOE lawyers, Chancellor Fariña decided to keep around and also the others mentioned in this post: Today's Rally at Tweed
We are very happy with how the rally went down. This is because in just less than a week we had not only 30 people show up, but also received many messages of support and made many aware of this issue.
In case you missed it…
"When I say CLEANUP, you say TWEED!"
CLEANUP! TWEED! CLEANUP! TWEED!
"When I say SUMMER, you say CLEANING! "
SUMMER! CLEANING! SUMMER! CLEANING!
Chanting: CLEANUP LEGAL! CLEANUP LEGAL!
Chanting: "HEY HEY HO HO…WHERE IS BILL DE BLASIO? "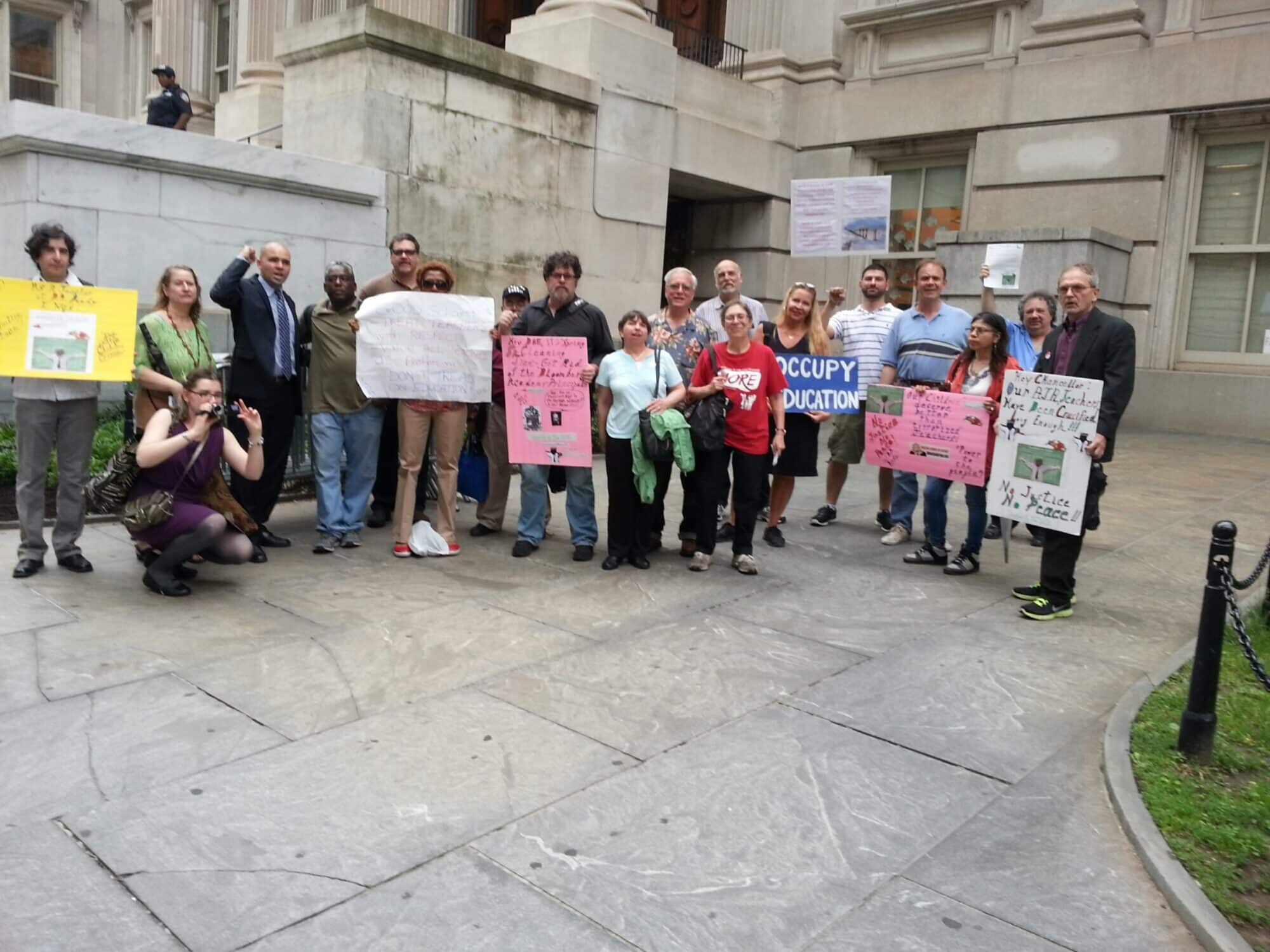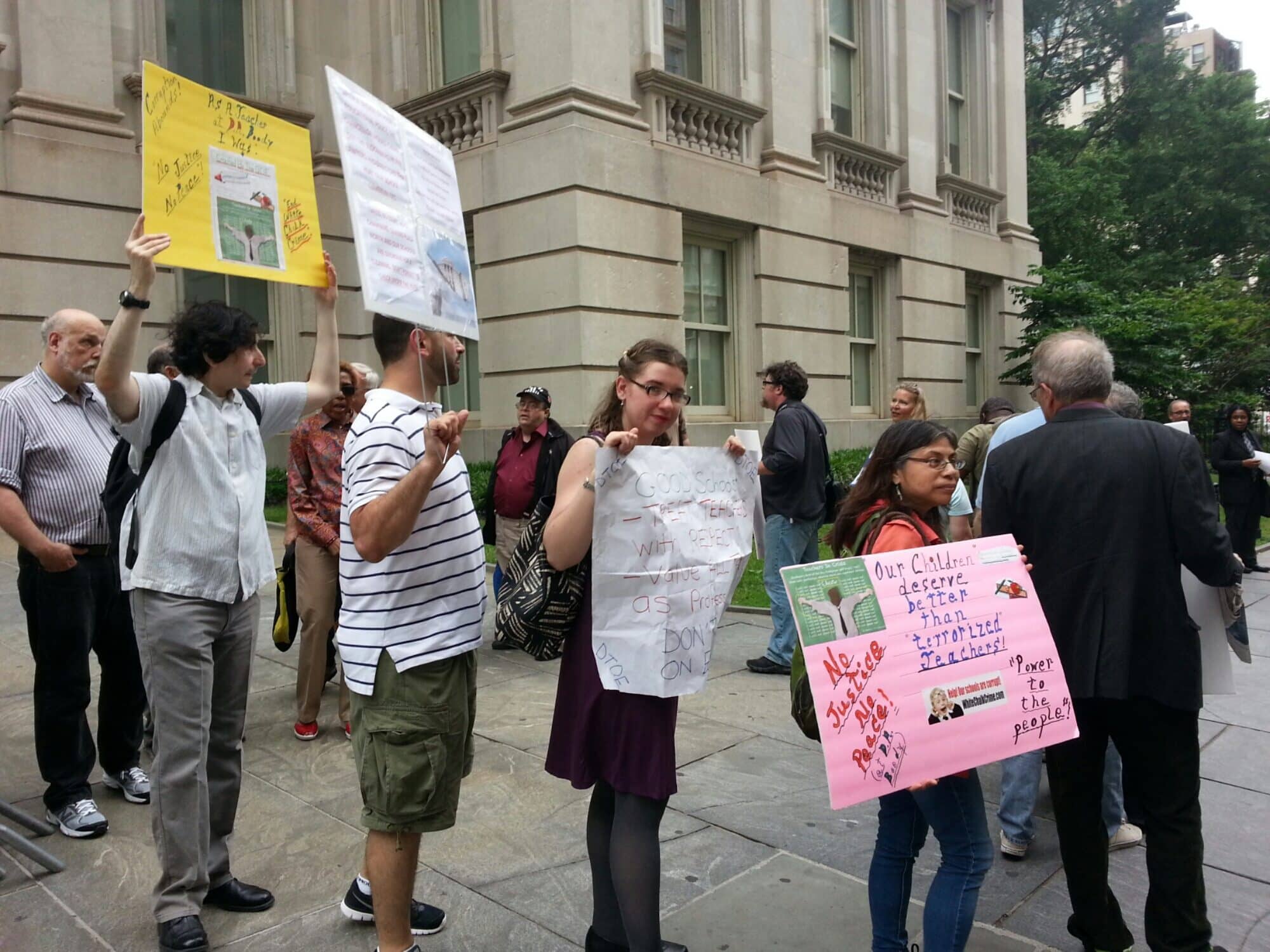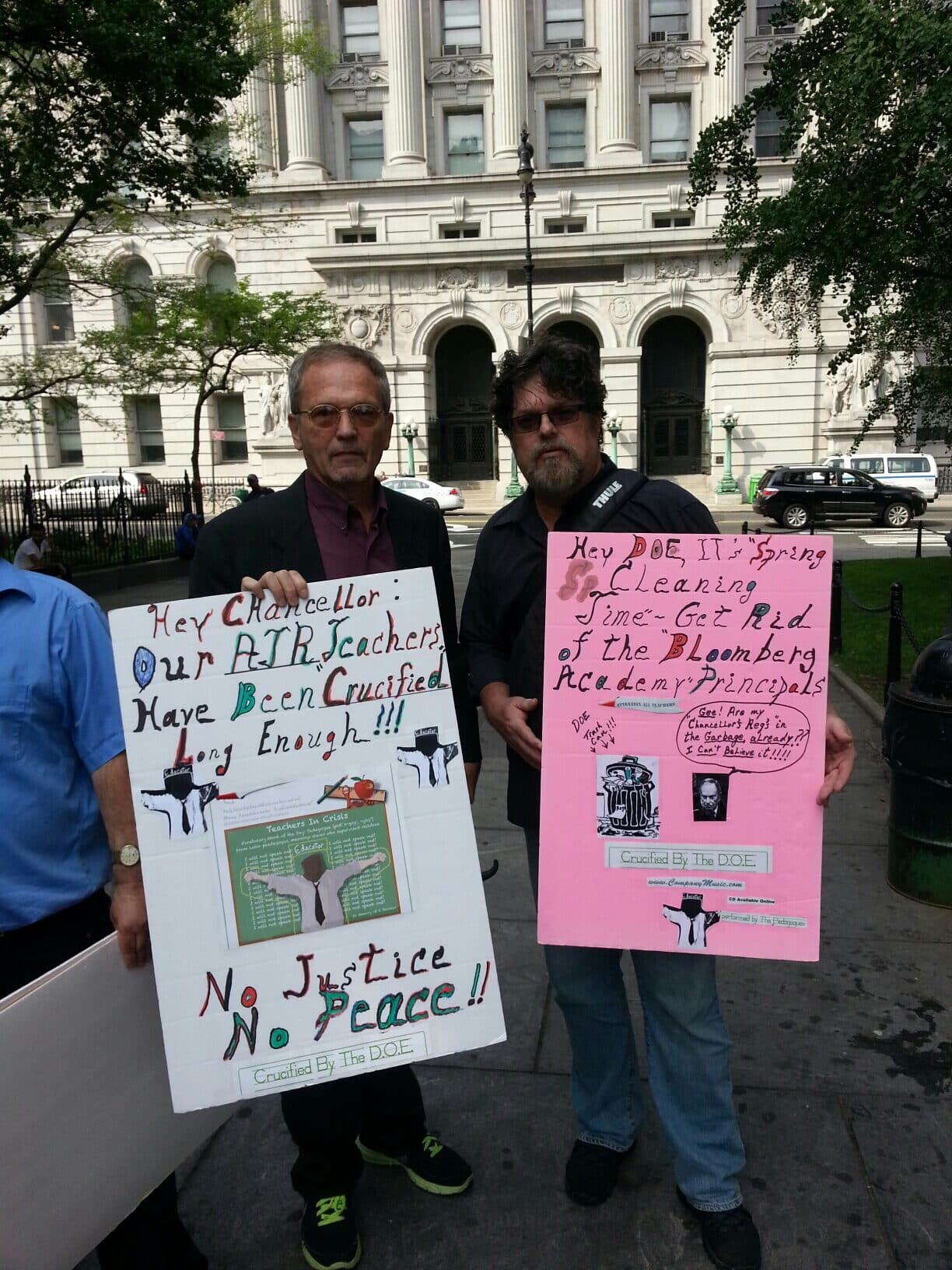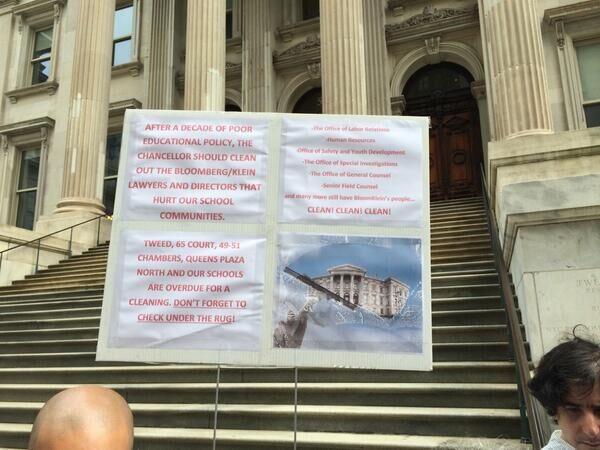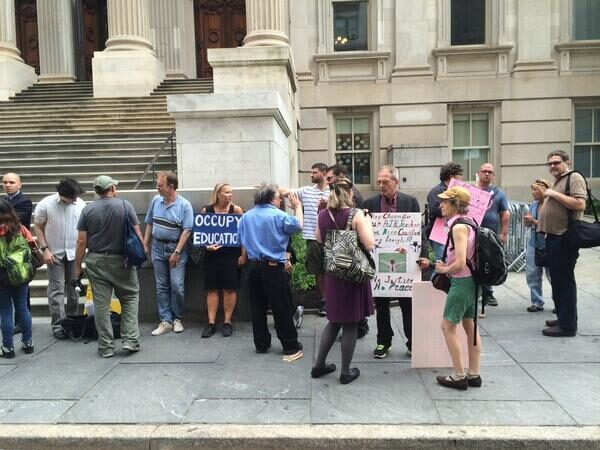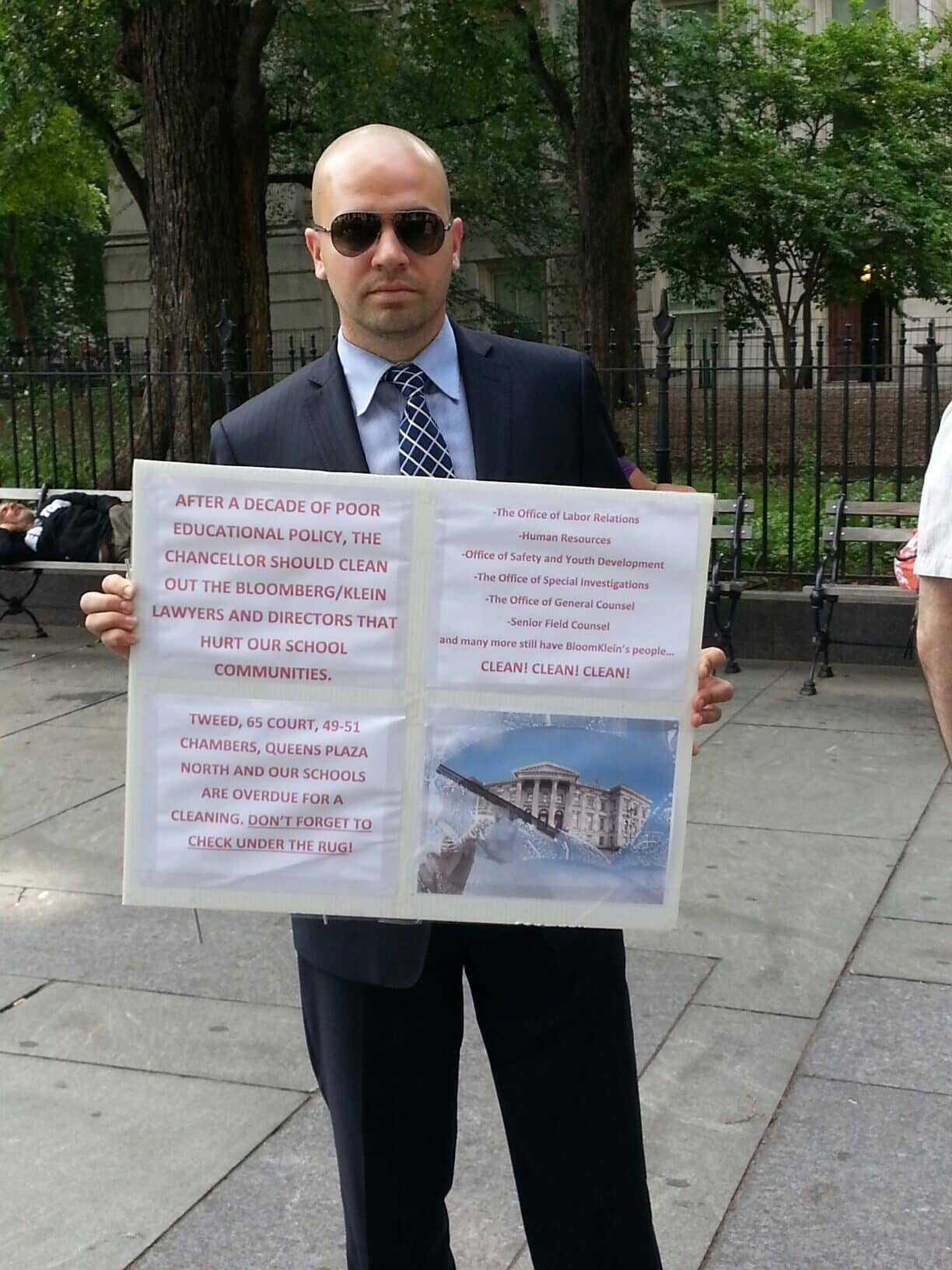 Not bad for a first DTOE.org run event.
South Bronx School Also see video here of German family's reaction to the treatment of educators in the US.
Reading Horse A Rally to End the Fourth Term of Michael R. Bloomberg 4:30 at Tweed
Thank you everyone and see you at the next one. Definitely a follow up in September if a proper CLEANUP we deserve is not implemented. DTOE IS RUN BY UFT SOLIDARITY
Join us at Facebook https://www.facebook.com/uftsolidarity/
Follow us on Twitter: https://twitter.com/uftsolidarity
*NOTE: COMMENTS ARE NOT ALWAYS MODERATED AND WE ASK THAT THEY ARE PROFESSIONAL AND FACT BASED. WE WILL MAKE ATTEMPTS TO DELETE ANY THAT ARE DEFAMATORY. THE PURPOSE OF THIS SITE IS TO EXPOSE AND IMPROVE EDUCATION.