PRINCIPAL PAULINE SHAKESPEARE PS 34Q
In the news
Here is a transcript of Principal Pauline Shakespeare committing perjury stating she never made a comment about the fact that the " UFT can't protect bad teachers." Followed by the audio of her actually saying it to a teacher she targeted and discontinued after the teacher requested support.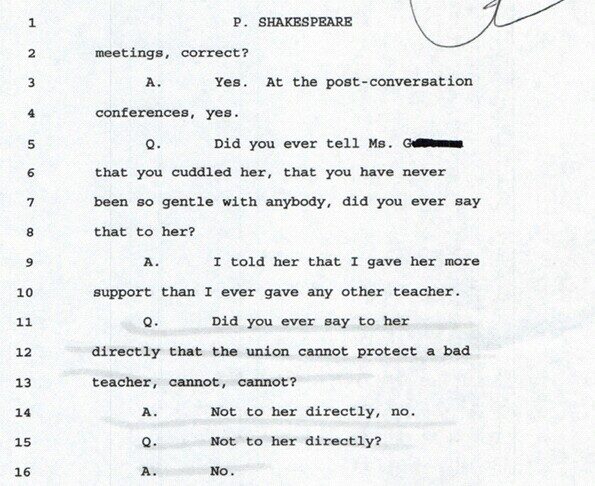 DTOE IS RUN BY UFT SOLIDARITY
Join us at Facebook https://www.facebook.com/uftsolidarity/
Follow us on Twitter: https://twitter.com/uftsolidarity
*NOTE: COMMENTS ARE NOT ALWAYS MODERATED AND WE ASK THAT THEY ARE PROFESSIONAL AND FACT BASED. WE WILL MAKE ATTEMPTS TO DELETE ANY THAT ARE DEFAMATORY. THE PURPOSE OF THIS SITE IS TO EXPOSE AND IMPROVE EDUCATION.