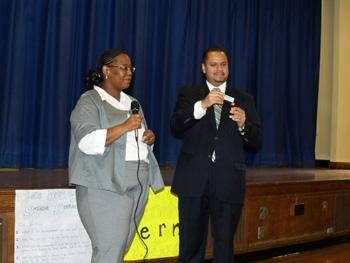 Lisette Caeser, Principal
Mosaic Preparatory Academy
141 EAST 111 STREET
NEW YORK, NY 10029
Statistics on Mosaic Preparatory Academy:
In 2011-12, 14% of all children enrolled in school are classified as Limited English Proficient.
In 2011-12, 81% of all children in school qualified for free or reduced lunch.
Teacher turnover rates of teachers with 5 years or less experience is catastrophic in recent years. It has increased from 14% (in 2008-9) to 50% (in 2010-11). Turnover for all teachers is hovering close to a quarter (22% in 2010-11).
Sources:
NY Post