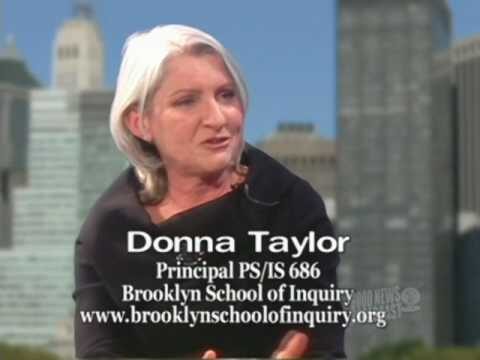 From DNA Info:
At Tuesday morning's open house at the Bensonhurst school, Principal Donna Taylor shocked an auditorium full of dozens of prospective 10-year-old students and their parents with her explanation of why kids need to learn to speak the foreign language.
"In New York City, if you don't speak Spanish, you're going to clean your own house," Taylor said, according to Jose Orbegozo, a Park Slope dad and producer of a television show highlighting the accomplishments of New York City Latinos, who wrote a scathing note to Department of Education Chancellor Carmen Fariña in the wake of the tour.
"The message I took away was clear from the principal's statements: Brooklyn School of Inquiry is an elitist and discriminatory school, led by an insensitive principal," wrote Orbegozo, who was among several parents who fired off angry missives to the DOE.
More on Ms. Taylor here.